This month, from August 14th to 16th, PagBrasil will be exhibiting in the 9th edition of Fórum E-commerce Brasil, the biggest e-commerce event in LATAM and third worldwide, according to Forrester Research. Over 13,000 visitors are expected at the Transamerica Expo Center, in São Paulo, during these days. The event is packed with conferences and technical activities to help merchants take their e-commerce businesses to the next level, as well as offering the ideal space for networking and business opportunities.
PagBrasil is also proudly sponsoring the lunchtime at the event, which is well-known for its attention to detail and excellent catering infrastructure. The casual environment provides the ideal setting for networking.
Fórum E-commerce Brasil: The Event
The event will be open to the public on August 15th and 16th, with a complete agenda of conferences and activities. There are four main auditoriums at this edition of Fórum E-commerce Brasil, each one focused on a specific area: sales, technology, small businesses and business management. Representatives of companies from the likes of Google, Coca-Cola, Facebook, Amazon, Cabify, Magazine Luiza, Grupo Netshoes, among many others, are listed as speakers at the event. The full program is available here, check it out.
In addition, there are other seven designated areas where key players in the e-commerce industry will be presenting and sharing their knowledge with the public. PagBrasil will be in charge of one of the talks in the space called Palco soluções, on August 16th, at 11:10 am. Ralf Germer, our CEO, will be presenting the case of our exclusive Boleto Flash®, an innovation for the traditional boleto system that helps merchants boost their boleto conversion rates and gross revenue. Check out the full agenda for these areas here.
PagBrasil and Lunchtime
We will be at the stand B21. If you need help regarding online payments for your e-commerce or wish to learn more about our innovative products and solutions, feel free to drop by or contact us to schedule a meeting in advance.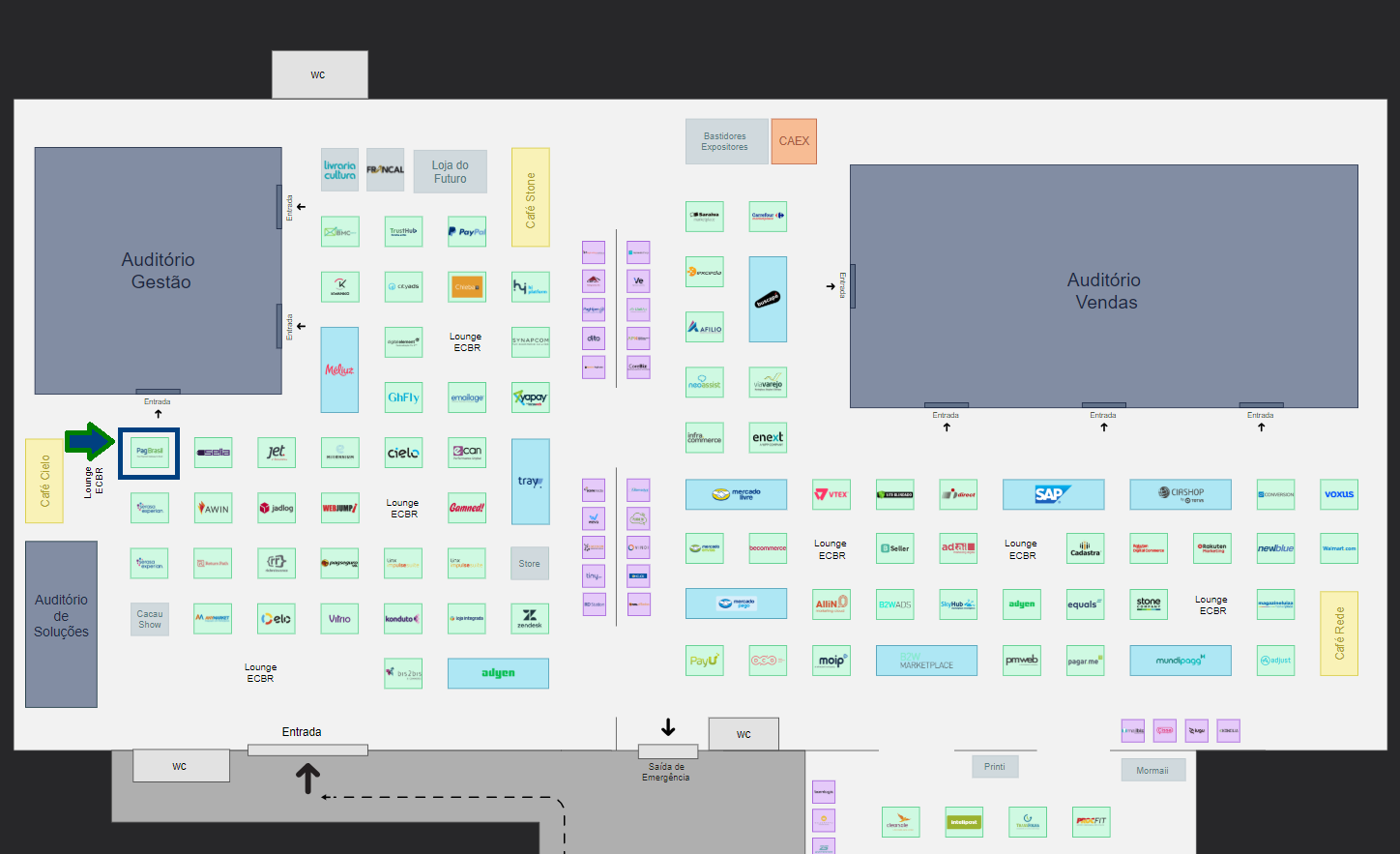 As mentioned before, we have the pleasure to sponsor the lunchtime at the event, which is completely free of charge for visitors and exhibitors. The food is served by over 400 waiters who cover the 20,000m2 area of the pavilion. This way, visitors can focus on attending their conferences or visiting the stands and holding meets and still enjoy a full meal, without the need to move to a designated area and spending time in long lines waiting for their turn to be served.
In addition, we will be giving away two brand-new Samsung Galaxy S9 at the event. More information will be available at designated beverage tables throughout lunchtime as well as at our stand B21.
Have you secured your ticket to the event? If not, use this link and get 30% off.