The Most Comprehensive Payment Link for Brazil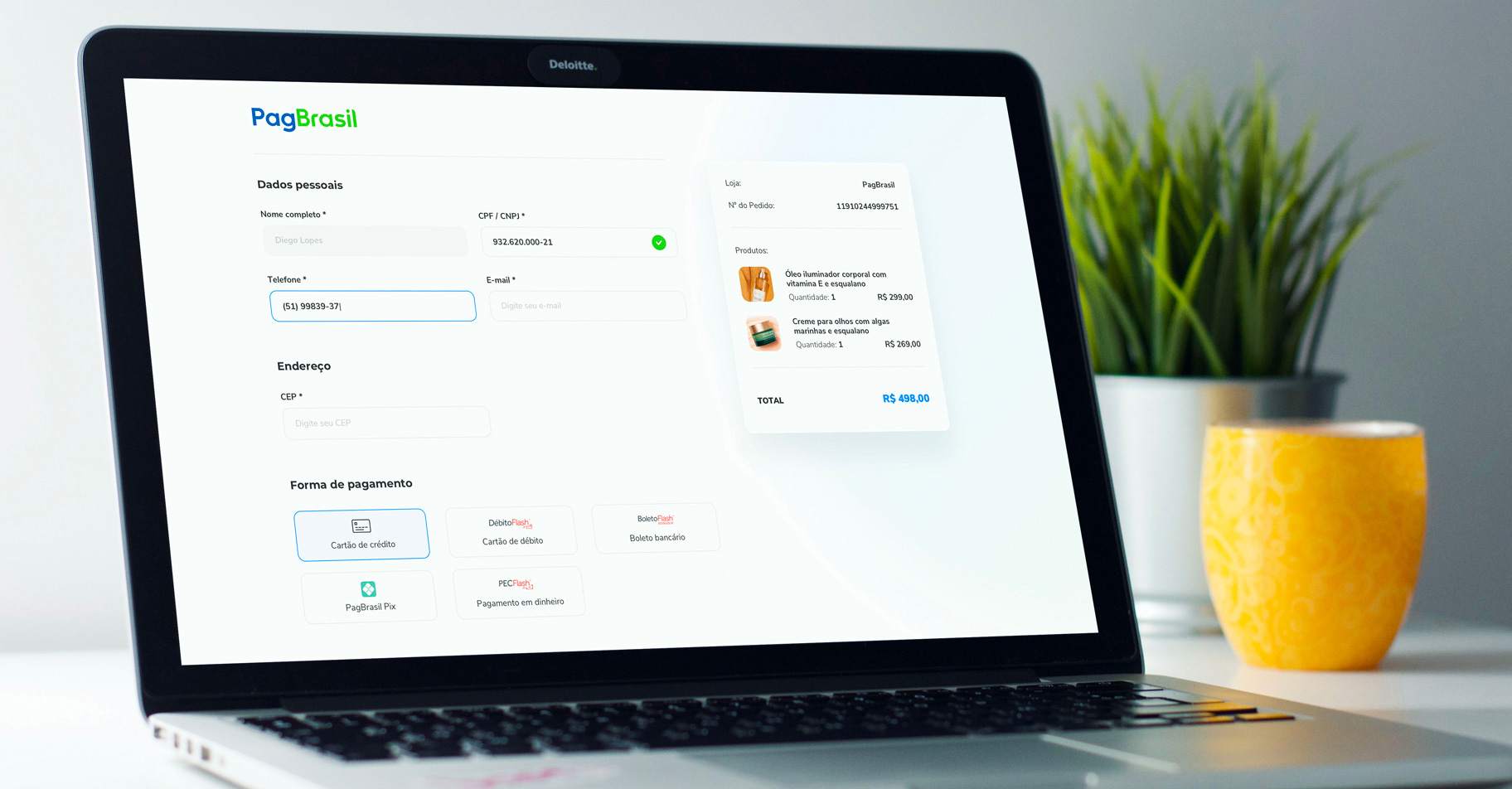 Increase omnichannel sales, recover abandoned carts and boost remarketing campaigns with PagBrasil's Payment Link.
With our exclusive Payment Link, your digital business in Brazil can start processing payments right away without undergoing any form of technical integration: an ideal solution for both B2C and B2B business models.
With our solution, you can easily generate a pre-filled Payment Link for your customers and sell through multiple channels, such as:
• WhatsApp
• E-mail
• Telephone
• Instagram, Facebook, and other social media platforms
And there's more: if you already sell online in Brazil, you can easily add the Payment Link to your operations and generate second conversion opportunities, recovering an important percentage of lost sales.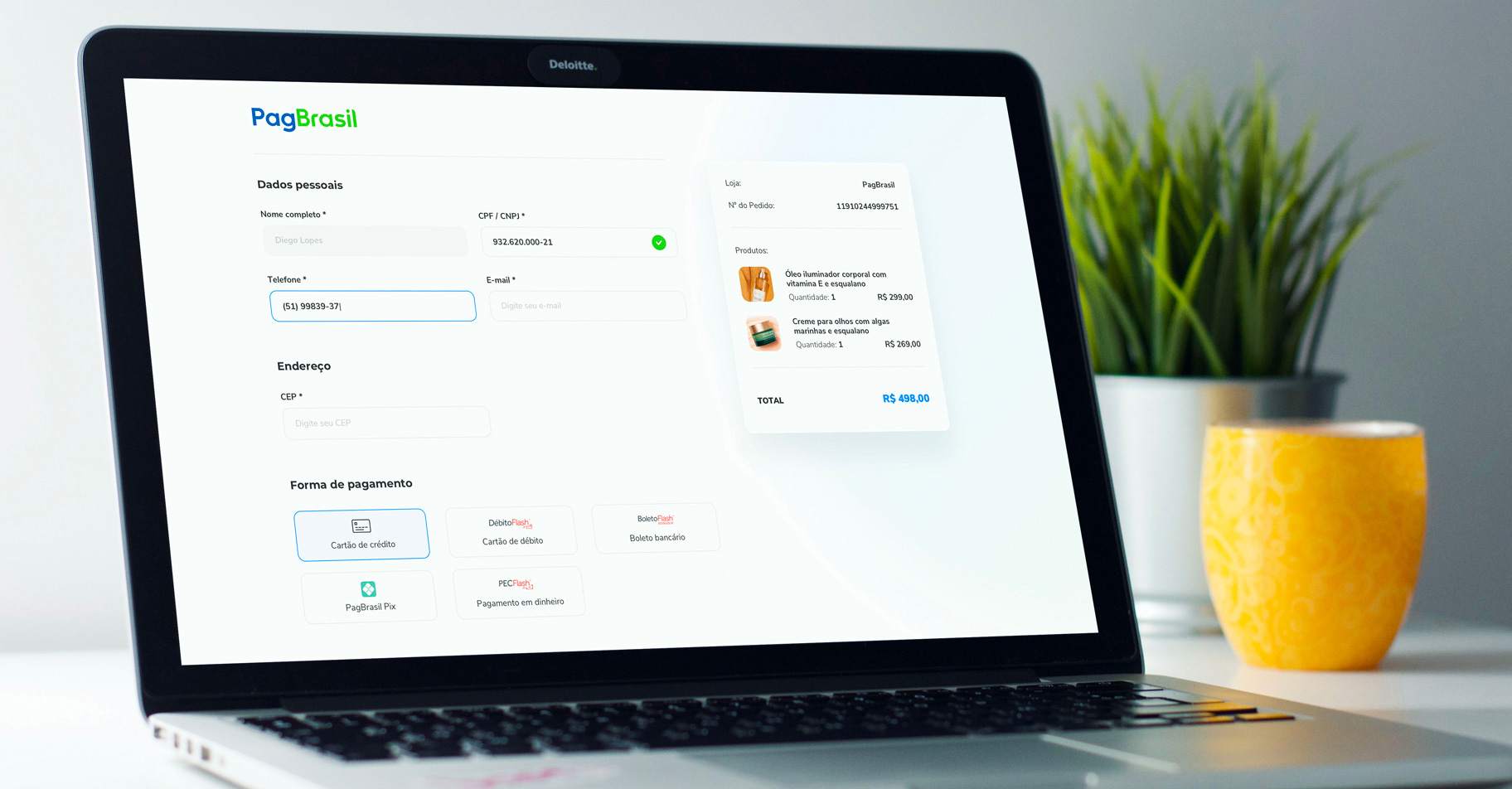 Supported by PagStream®
Our solution is also fully supported by PagStream®, our subscription management solution. PagStream® allows digital businesses to offer recurring payments beyond credit cards, enabling consumers to pay for their subscriptions with any of Brazil's local payment methods, including Pix, Boleto Flash®, Débito Flash™, and PEC Flash®.
Our Payment Link comes with:
• The highest level of PCI DSS compliance
• Mobile-responsive layout and optimized payment flow
• Address validation and autofill, reducing buyers' steps at checkout
• Local credit cards with installment payments
• PagBrasil Pix — Brazil's popular instant payment method
• Boleto Flash® — best-performing online boleto bancário
• Débito Flash™ — hassle-free debit card payments
• PEC Flash® — cash payments for digital transactions
How it works
Generate a payment link via API or manually in PagBrasil's dashboard
Send the link to your client
Your consumer is directed to a secure payment page
Your client selects a payment method offered by PagBrasil to complete the purchase!
Exclusive
benefits
Our Payment Link comes with a complete set of features that enhances customers' experience and helps your business boost sales.
Designed for the best payment experience
Send your customers to a pre-filled payment page that includes their personal data – such as their name, phone number, e-mail address, taxpayer ID – delivery address information, and order details. This reduces their steps at the checkout, making the purchase process run quickly and smoothly.
First-time buyers can enter their personal data and address themselves if the information hasn't been collected previously.
Ready-to-go payment processing solution for Brazil
The Payment Link is a payment page that embeds our secure iFrame.
You can generate payment links via API or manually through our dashboard without undergoing any technical integration. This allows you to start processing payments in Brazil immediately!
Compliant with the highest security standards
Payment Link was developed to make both online and offline payments safe and compliant with the highest standards of payment processing security.
Your digital business can benefit from PagBrasil being at the highest level of PCI compliance.
Flexible solution
Specify from which number of installments you wish to pass on the interest cost to the customer
Benefit from a responsive layout, ideal for payments on mobile devices.
Generate a pre-filled Payment Link with previously saved customer information for a better payment experience.
Create a Payment Link from previous orders for manual recurring payments, cart recovery or remarketing.
Full set of services supported by our
Payment Link solution
Discover the comprehensive list of payment methods and additional services that are compatible with our Payment Link solution.
| Payment Methods | Availability |
| --- | --- |
| Local credit card | |
| Local credit card with installments | |
| Recurring payments | |
| Local debit card - Débito Flash™ | |
| Boleto bancário | |
| Boleto Flash® | |
| PagBrasil Pix | |
| PEC Flash® | |
| Additional Services | Availability |
| --- | --- |
| Direct/transparent checkout | |
| Payment processing and collection | |
| Gateway | |
| Multi acquirer reattempts | |
| PagShield® fraud prevention | |
| Credit Card Pre-authorization | |
| Charge interest on installment | |
| Credit/debit card refund | |
| Boleto refund | |
| Boleto E-mail confirmation | |
| Boleto E-mail payment reminder | |
| Boleto SMS confirmation | |
| Boleto SMS payment reminder | |