Brazilians lead the global ranking on average hours spent on mobiles per day. With an amount of 5.4 hours daily, we are ahead of highly technological countries such as Japan (4.6h), Singapore (4.5h), and Canada (4.4h).
While the average time spent on mobile has increased by 30% worldwide since 2019, so has the overall consumer spending. In the first trimester of 2021, revenue with in-app sales in Brazil increased 145%.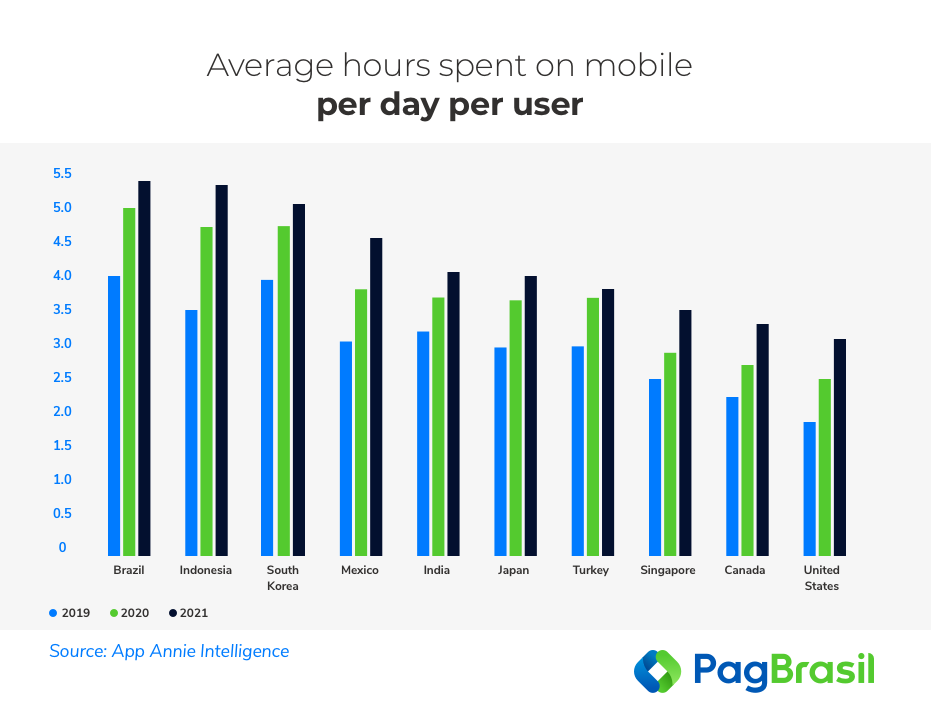 The apps that grabbed the most attention from Brazilian users were social media channels, in-gaming and instant message apps. The top-ranking apps and most downloaded here were:
YouTube: 10+ billion downloads

Instagram: 1+ billion downloads

Telegram: 1+ billion downloads

Shopee: 100+ million downloads

Kwai: 100+ million downloads
According to a study conducted by Appflyers, the categories that registered sharp growth were:
Relationship and dating apps (+406%)

Business apps (+353%)

Productivity (+350%)

Food & beverage (+342%)

Finances (+236%)
Viewing this scenario from a digital business standpoint means more opportunities not only in the top categories, but it also presents the opportunity to physical shops to go online without the hassle of building a website.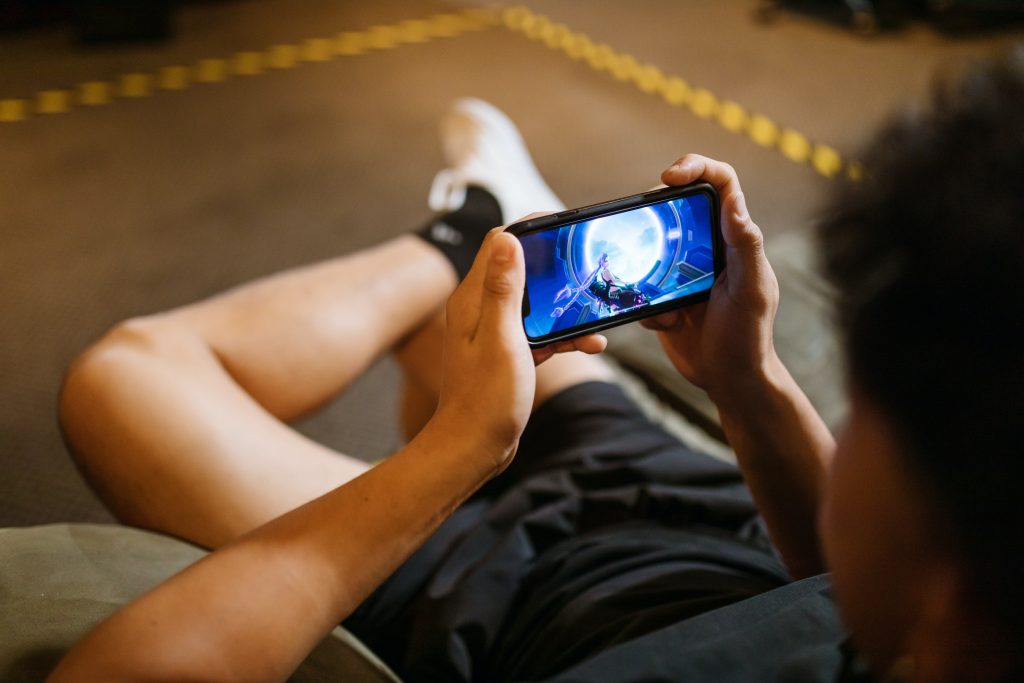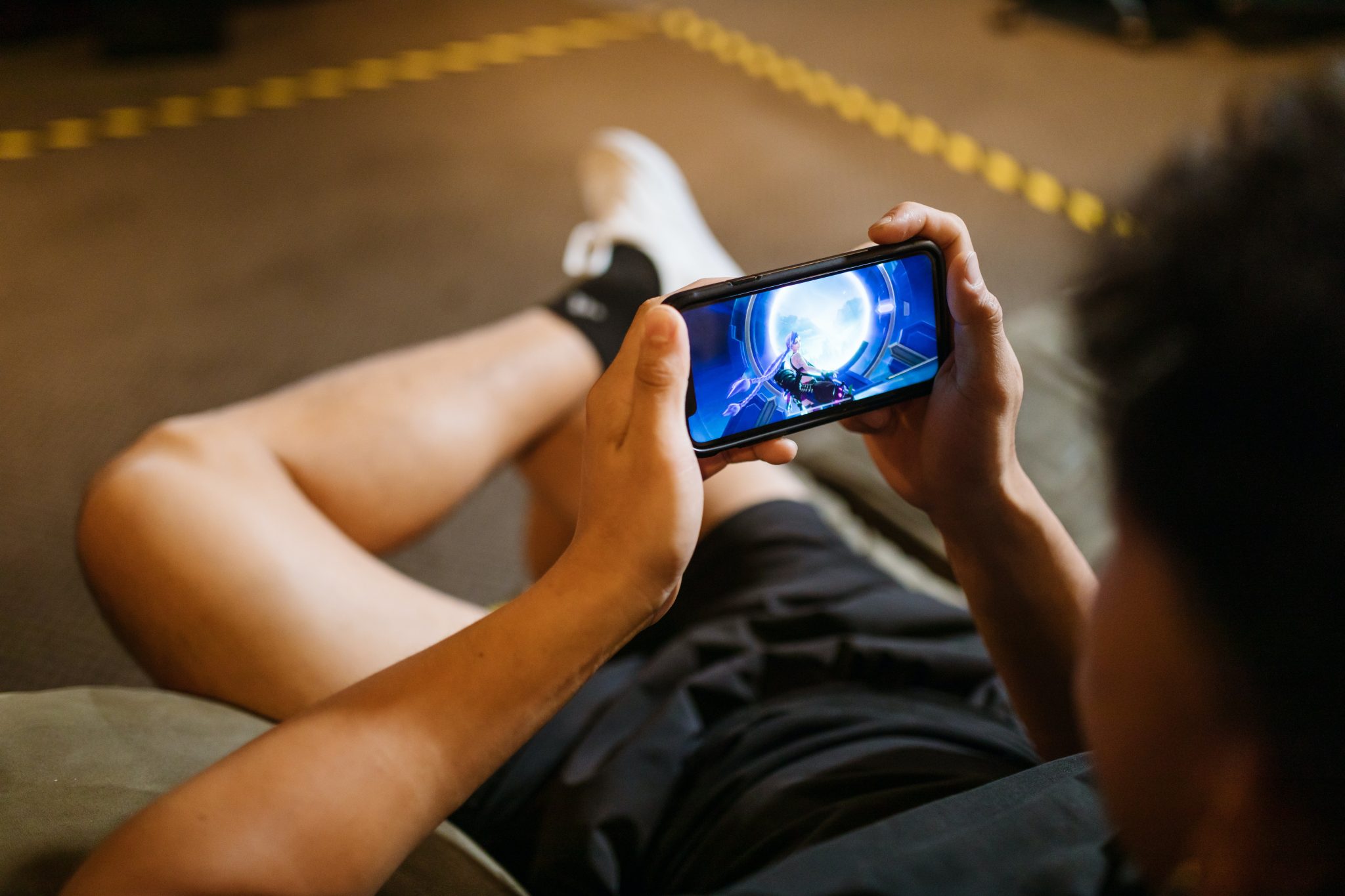 Domestic and multinational merchants can sell their products online using instant messages apps and social media platforms. And it works pretty simply:
Use social media platforms as a shop window and expose your product and services

Create a funnel to lead generation to the instant message app of your preference (for that matter, in Brazil, WhatsApp is quite popular)

Engage with your prospect and turn them into a buyer by sending a

payment link
A payment link adds many benefits such as selling in multiple channels, it can be used to abandon cart, it is flexible, and customized, and requires no website or e-commerce infrastructure. 
Read more: How to boost your sales with Payment Link
Gaming is on the Rise
As explored in previous posts in this blog, in-gaming is gathering momentum in Brazil, especially since the COVID-19 pandemic started. Brazil leads the LatAm position in global rankings, and the market is set to increase almost 6% in 2022. 
Read more: Brazilian Gaming Market May Grow Nearly 6% by 2022
It's estimated that 70% of the Brazilian population plays games, and 63% of gamers in Brazil spend money on online games. That said, the most played in-games in 2021 were:
Genshin Impact

Uma Musume Pretty Derby

ROBLOX

Project Makeover

Free Fire

Top War: Battle Game

State Of Survival

Puzzles & Survival

Odin Valhalla Rising

Candy Crush Saga
As a global tendency, we can expect year-over-year growth in terms of spending on mobile phone apps, but the changes in consumer's behavior won't stop there. Alternative payment methods, especially in Brazil, are an effective way to increase conversion and boost sales. 
Read more:  Case Study: How Xsolla Doubled Their Conversion After Switching to PagBrasil Exclusive Payment Method
Alternative payment methods are on the rise for both merchants and consumers: from the business owner perspective, it lowers painful expenses such as credit card fees; and it gives the consumer a broader set of convenient, and frictionless payment options. 
At PagBrasil, we specialize in providing this type of alternative payment method to digital businesses with  Boleto Flash®, Débito Flash™ and PagBrasil Pix. 
A Unique Payment Experience
PagBrasil helps cross-border merchants take payment experience to the next level. Our payment solutions are designed for the Brazilian market – if you wish to learn more about our payment alternatives, get in touch with our sales team!