PagBrasil's payment link is with a brand-new look! In addition to the revamped layout, new features have just been embedded in the solution, improving Brazilian consumers' payment experience.
New features available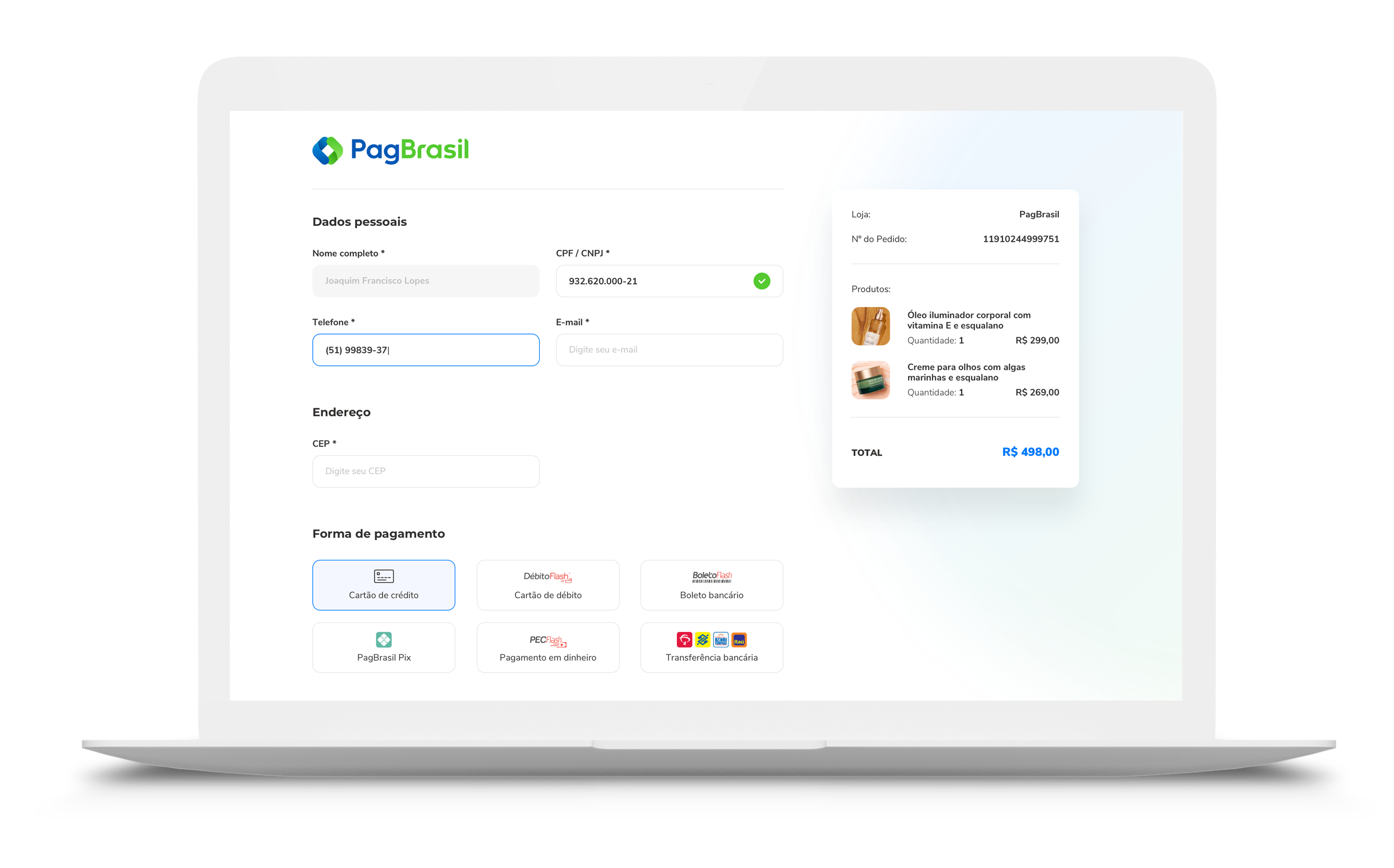 Personal data
Now, consumers can inform their personal data – such as name, CPF/CNPJ, phone number, and e-mail – into the payment link itself.
Just like the previous version, customers can receive a payment link with the information pre-filled by the merchant. Clients can also edit their data if the information collected by the online store is not valid.
Address fields
The new payment link also allows customers to inform the delivery address at the time of the purchase in case the merchant hasn't collected the information.
This new feature benefits merchants' operations, especially when a purchase is initiated outside the online store's environment – for instance, during a WhatsApp conversation. Instead of requesting the address information from the customer and forwarding it internally, the consumer can fill in the data directly in the URL sent by the merchant.
And there's more: the new functionality includes address validation and autofill. Customers provide their postal code at checkout, and the address fields are automatically filled in, reducing their steps at the checkout page.
Benefits of the payment link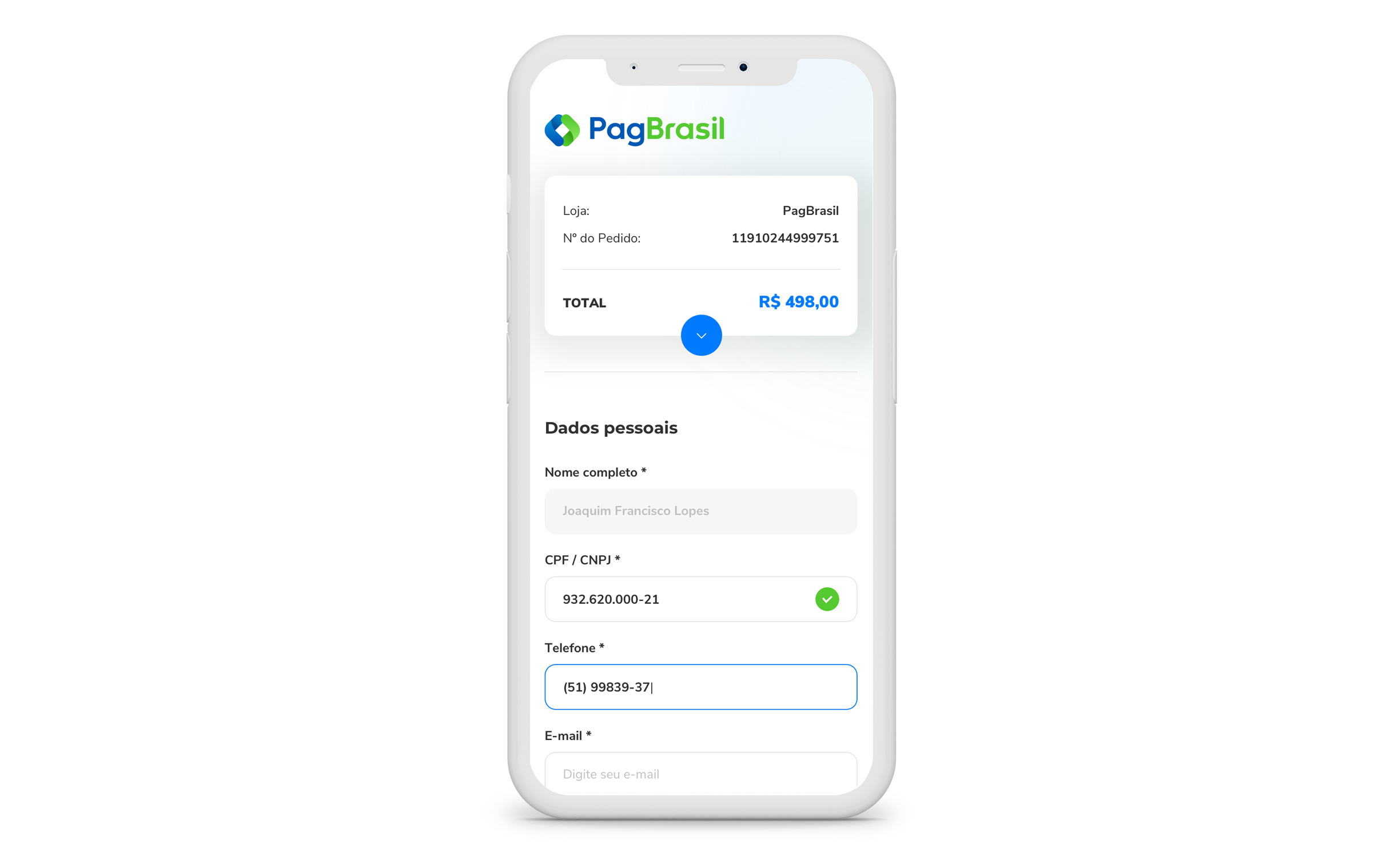 Like the previous version, the new payment link offers several benefits. Check them out!
• Mobile-responsive solution: the payment link fits perfectly on any screen, including smartphones and tablets.
• Doesn't require technical integration: the solution allows the merchant to process payments immediately without any technical integration.
• Offers the most comprehensive set of local payment methods in Brazil: with PagBrasil's payment link, customers can pay with credit cards or the exclusive Débito Flash™, Boleto Flash®, PEC Flash®, and PagBrasil Pix.
Boost remarketing campaigns with a payment link.
Recover abandoned carts by using a payment link on your remarketing campaigns. Instead of simply inviting your customer to access your online store to complete the purchase, you can send a pre-filled payment link so consumers can complete the order on the get-go. Learn more on remarketing campaigns using a payment link!