PagBrasil announces that its exclusive Boleto Flash® is now also available for payments with same day confirmation at Santander, the biggest foreign bank operating in Brazil. The innovative payment method was introduced in 2016 and since then it has received optimizations that include coverage of new banks, as well as reduction in the time needed for payment confirmation from three to two hours on business days.
Boleto Flash® solves two major problems of the old boleto: delayed payment confirmation and non-responsive layout. Other than Santander, the fast payment confirmation is also available for payments carried out at Banco do Brasil, Bradesco, Itaú, Caixa Econômica, and lottery agencies.
Alex Hoffmann, co-CEO and co-founder at PagBrasil, highlights the following: "We are thrilled to announce this partnership with Santander, which has more than 41 million account holders in Brazil, making them the fourth-biggest private bank in the country. With this expansion, our partner banks' network englobes almost all of banked Brazilians, who can enjoy Boleto Flash®'s payment confirmation in under two hours via bank app, internet banking or ATMs. Furthermore, unbanked consumers can pay Boleto Flash® at any of the more than 18,000 associated bank branches or at over 15,000 lottery agencies in the country."
When buying from online shops that offer Boleto Flash® as a payment method, consumers can choose the entity where they wish to pay their boleto.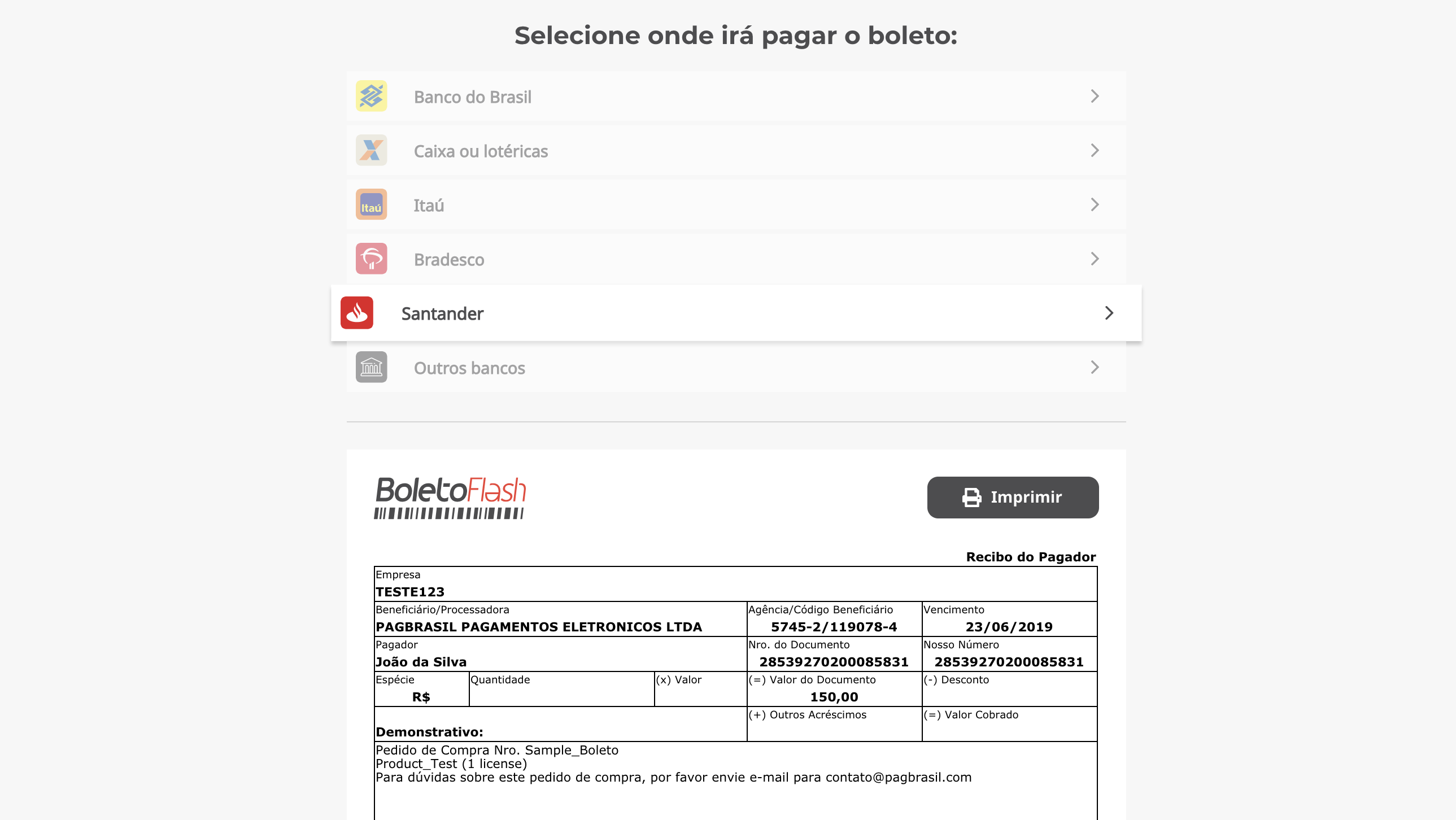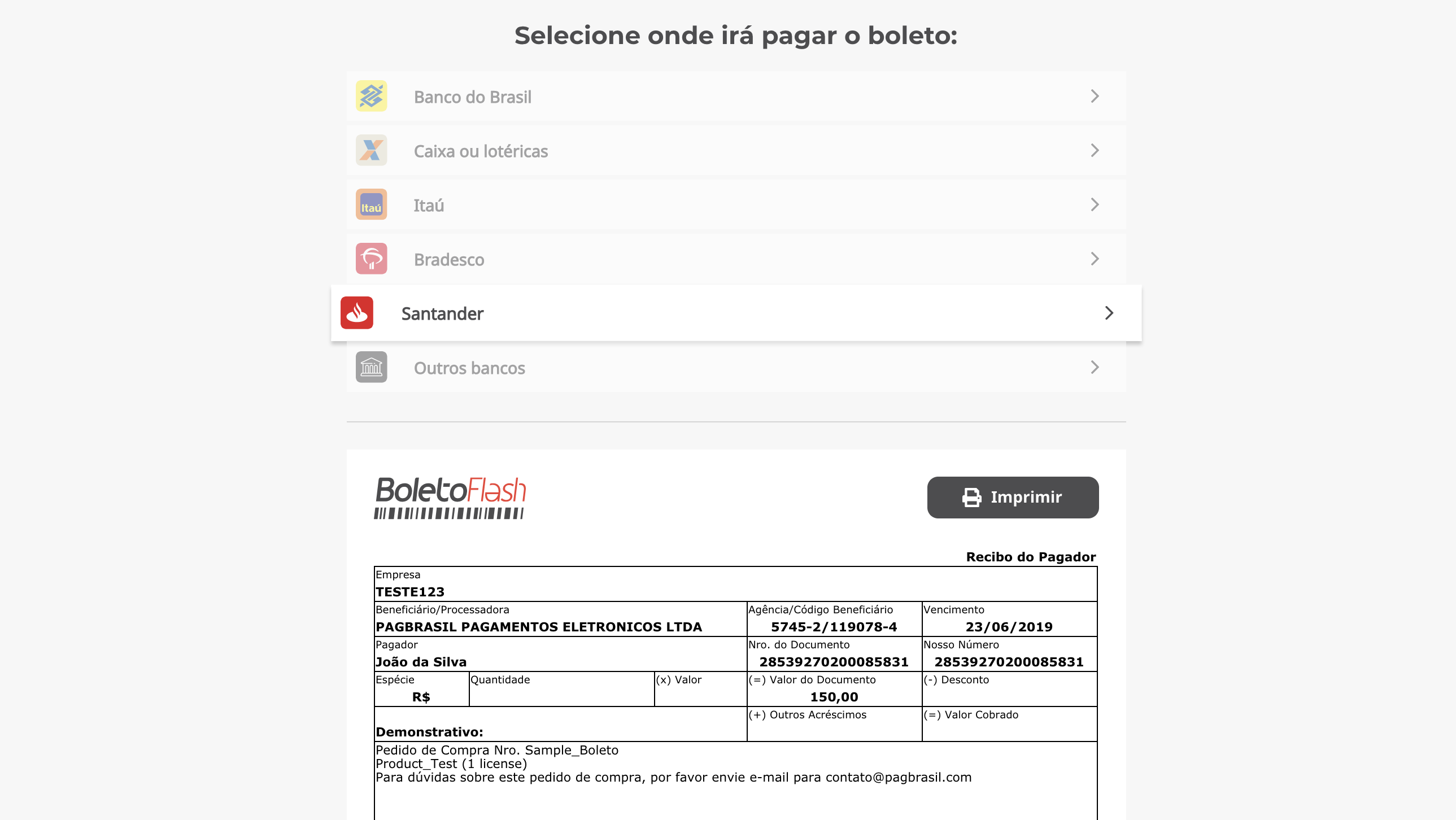 Upon selection and payment at one of the supported options, buyers benefit from accelerated payment confirmation, and, because of that, are granted faster access to their purchases, which is particularly relevant when buying digital goods. Online stores, on the other hand, improve their conversion rates and can enjoy an increase of up to 20% in gross revenue.
"The e-commerce segment is constantly growing in Brasil, with 89% of all internet users having purchased online at least once in the past year. The shops need to be more prepared each day to meet customers' expectations," says Ralf Germer, co-CEO and co-founder of PagBrasil. He adds: "The payment moment is crucial for the success of e-commerce businesses, and by providing a better shopping experience, merchants can improve their conversion rates, and, as a consequence, their businesses' revenue. Our clients have observed excellent results with Boleto Flash®, which accelerates boletos' payment confirmation and grants them a more agile order processing."
For more information about Boleto Flash® and how to make it available at your store, contact us.