Brazil is a huge opportunity for e-commerce businesses. With a tech-savvy population, a wide penetration of mobile devices and an enormous consumer market, e-commerce merchants looking to expand to new markets should have Brazil among their top choices.
Check out the infographic we have prepared with the main digital stats in Brazil: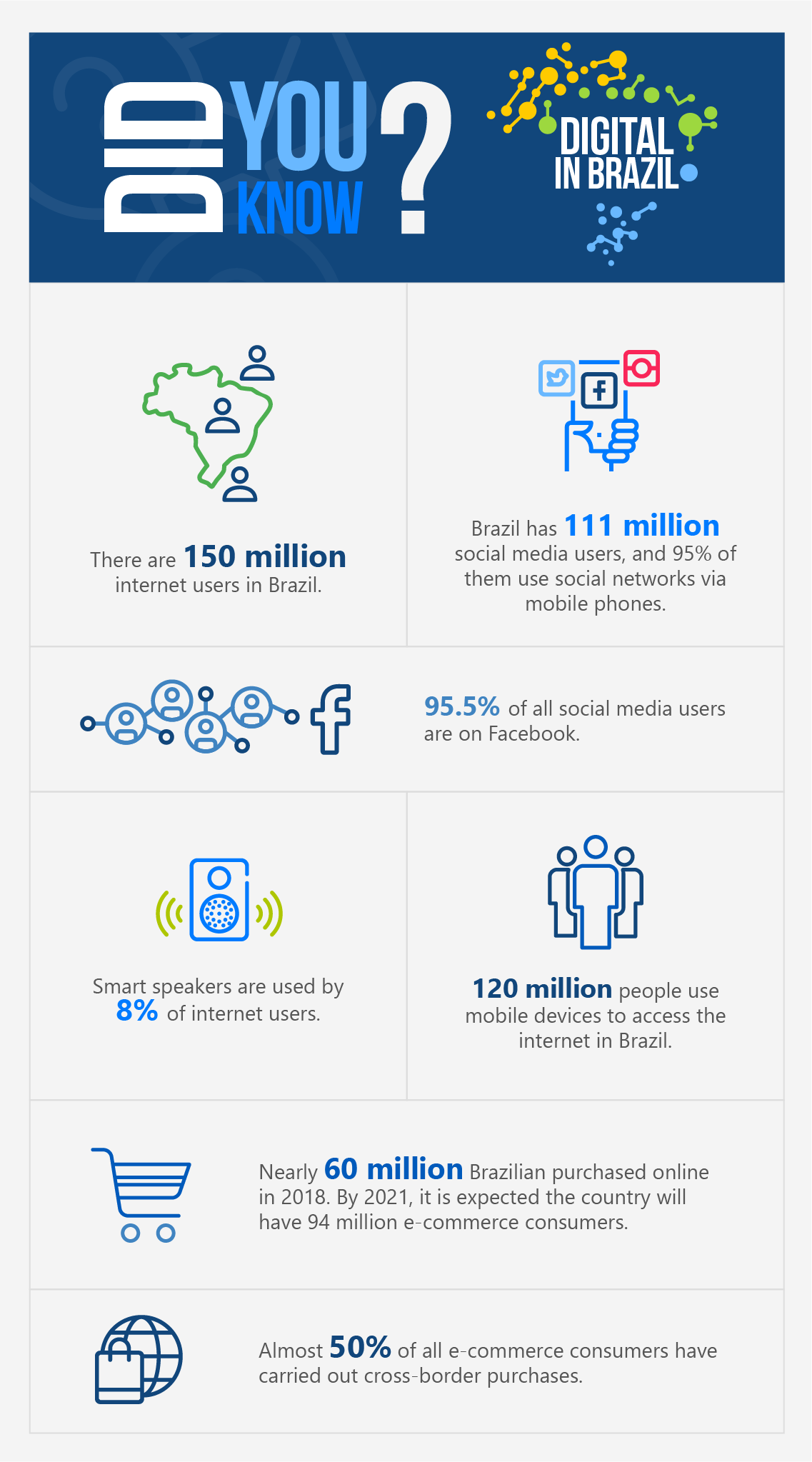 For more about the Brazilian e-commerce market, we have recently collaborated with Ecommerce Foundation at their Brazil Ecommerce Report 2018. Click here for the highlights, or here to download the free edition of the report.