Brazil is the largest economy in Latin America and the 5th biggest country in area and population in the world. It is the 4th largest internet market globally, with 150 million internet users out of a total population of more than 209 million. According to eMarketer, the country represents about 42% of all B2C e-commerce in Latin America. In addition, its 130 million active Facebook users place Brazil as the 3rd country with the most users on the social media platform.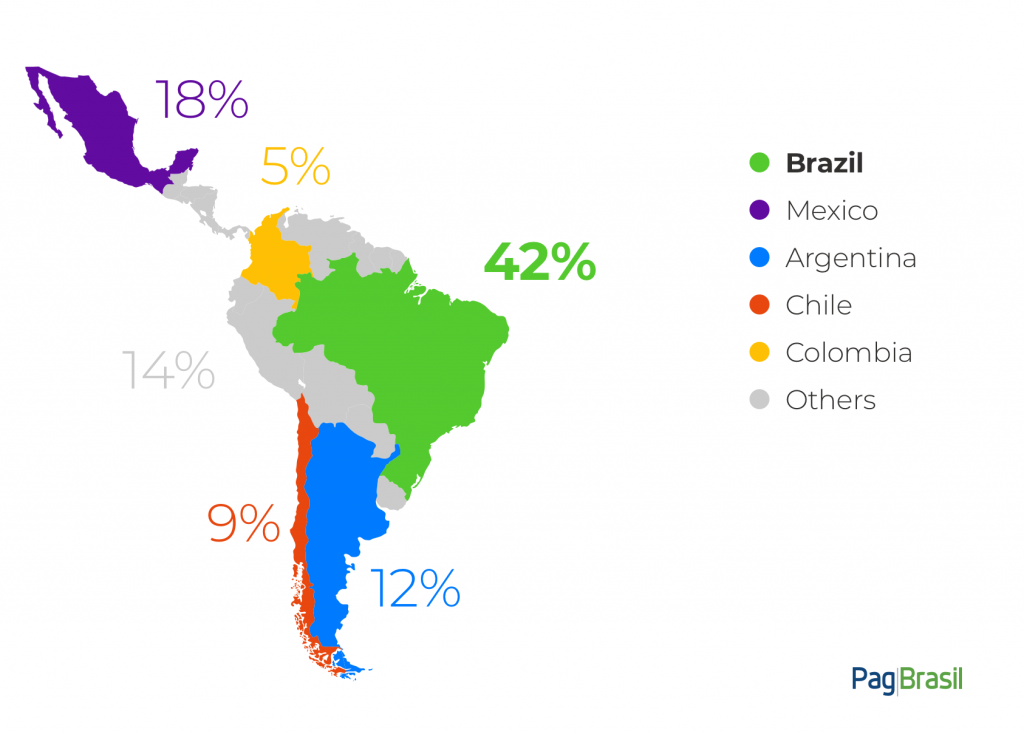 The growing Brazilian e-commerce market
Despite the adverse economic scenario of the past years, Brazil's e-commerce market continues to show a positive growth trend and ended 2018 with an increase of 12% in revenue, with 58 million e-consumers spending BRL 53.2 billion on the web.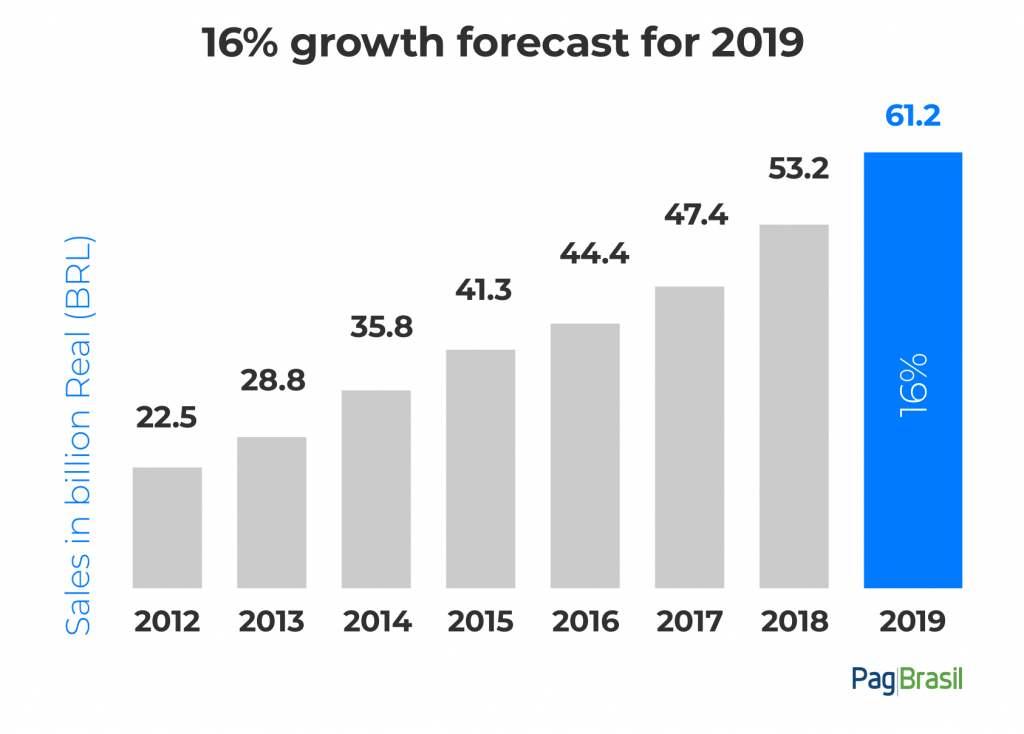 With a predicted online retail growth of 16% in 2019 and a total of BRL 61.2 billion in sales, Brazil continues to be one of the outstanding opportunities for online retailers in Latin America and the world.
M-commerce
As the 6th largest smartphone market worldwide, and the 3rd country in terms of hours spent browsing the internet on mobile devices, it is no surprise that m-commerce is quickly increasing its market share. According to the Webshoppers report by Ebit|Nielsen, in 2018 mobile devices were responsible for 42.8% of all e-commerce transactions, an increase of 41% in comparison to 2017. The rapid m-commerce growth highlights the importance of making mobile devices a part of the business strategy for Brazil.